So, what is the 'Marketing Mission'
It's free marketing clinic to help social enterprises, non-profits and businesses with social intent with any website or digital marketing challenges they currently face.
It's a two-hour lunchtime session, and the format will go something like this:
Tea, coffee, biscuits on arrival
We'll get started with a presentation. For this session, the topic will be "How to create an incredible brief for the perfect* website" – Ideal for any business who's either about to build a new website or replace the one they have. It will weave you through some of the marketing essentials that are often overlooked when embarking on a web project, and we'll arm you with the 30 killer questions you need to answer to ensure you'll get the best website possible for your business. You'll get a worksheet to take away with you. Whether you're hiring an agency to create your website, using a freelancer or building it yourself, this is essential knowledge to take into the project to ensure you get the best result for your business. (45mins)
Following the presentation, we'll have a Q&A to answer any questions you have (15mins)
Live Marketing Clinic – This is an interactive session where we'll listen to the website and digital marketing challenges you're currently facing and work through them in front of the room with a view to getting you some clarity on the problem and offer a way forward. Everyone in the room will get value from this session, even if it's not your challenge being answered. (60mins)
The session will be run by Divine Aesthetic Design & Marketing Ltd founder/managing director, Mark Persaud.
I hope you can make it. This will be a value-packed session with plenty of leading-edge info for you to take away and implement in your business straight away for improved results. If you're an owner, marketing director, managing director or have any involvement in the marketing of a social enterprise, non-profit or business with social intent, this session is made for you.
Look forward to seeing you there.
Divine Aesthetic contact details:
lovedadesign.co.uk
02392 007 823
hello@lovedadesign.com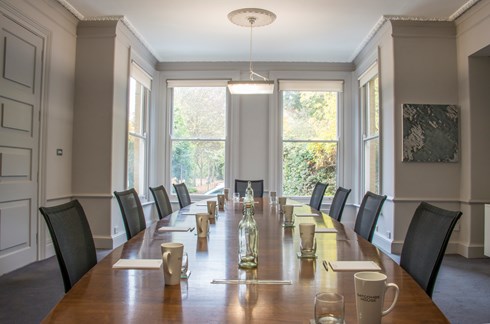 The Marketing Mission will be taking place at the very lovely Gatcombe House meeting room. Nice, isn't it?
—————————————————————–
Have you heard about the 100 Person Project yet?
Are you are a Social Enterprise, Non-Profit or business with social impact? If so, I'd like to find out about your biggest website and digital marketing challenges and offer to help you address them, for free…
Read more here: https://lovedadesign.co.uk/100-person-project
—————————————————————–
Would you like to sponsor this event?
We're looking sponsors so we can continue to offer this event for free to its participants in future. If you'd like to sponsor this event, please get in touch to discuss options: hello@lovedadesign.com. Thanks.